14LB Big Pussy Ass Male Masturbator
Your privacy is incredibly important to us, and we understand that you might not want others to know what you ordered. This is why all of our parcels are hermetically sealed and 100% discreet, we will ship your order in a plain cardboard box with no reference to Paloqueth at all. On the outside of the box there are no pictures or text pointing to the content of the shipment.
Customers have the right to Refunds and replacements for damaged or defected products within 15 days after the delivered date.
Learn More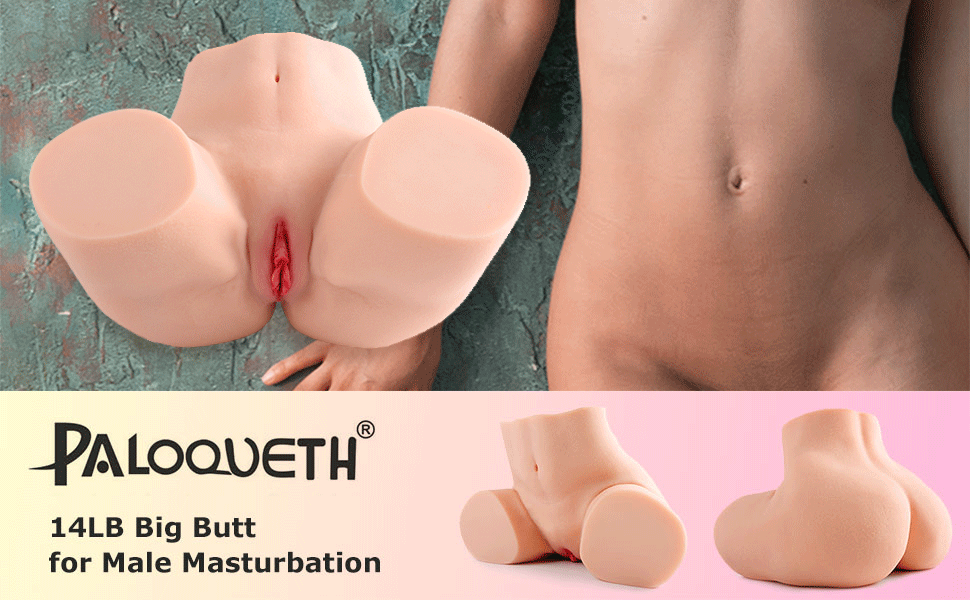 Realistic Details
: Every tasty detail is lifted exactly from real life, thanks to a precise casting/molding process. The vaginal opening features a pair of soft, inviting lips and even a small clit, while the anal opening is every bit as tight as the real thing!
Ribbed & Textured Inside
: The anal and vaginal tunnels are lined with their own unique arrangement of pleasure nubs, ticklers, teasers and other stimulators for massaging your shaft. You can feel them milking your pole with every stroke until you finally explode inside her!
Weighty Design: The heavy-duty sex toy weighs about 14 pounds – its large size and hefty weight help hold it in place no matter how wild you get. The rugged design also helps it stand up to even the most strenuous use. 
Closed-ended Tunnels
: This stroker features two entries for you to try, both love tunnels are closed-ended. This creates a vacuum-like suction that pulls you deep inside for intense thrills and an explosive finish!
Discreet Packing: We value the privacy of our clients. So a special sealed box has been set out for the purpose of delivery, they are shipped expressly and confidentially without any trace of suspicious tags/words.