3 in 1 Ultra Stretchy Penis Rings
Your privacy is incredibly important to us, and we understand that you might not want others to know what you ordered. This is why all of our parcels are hermetically sealed and 100% discreet, we will ship your order in a plain cardboard box with no reference to Paloqueth at all. On the outside of the box there are no pictures or text pointing to the content of the shipment.
Customers have the right to Refunds and replacements for damaged or defected products within 15 days after the delivered date.
Learn More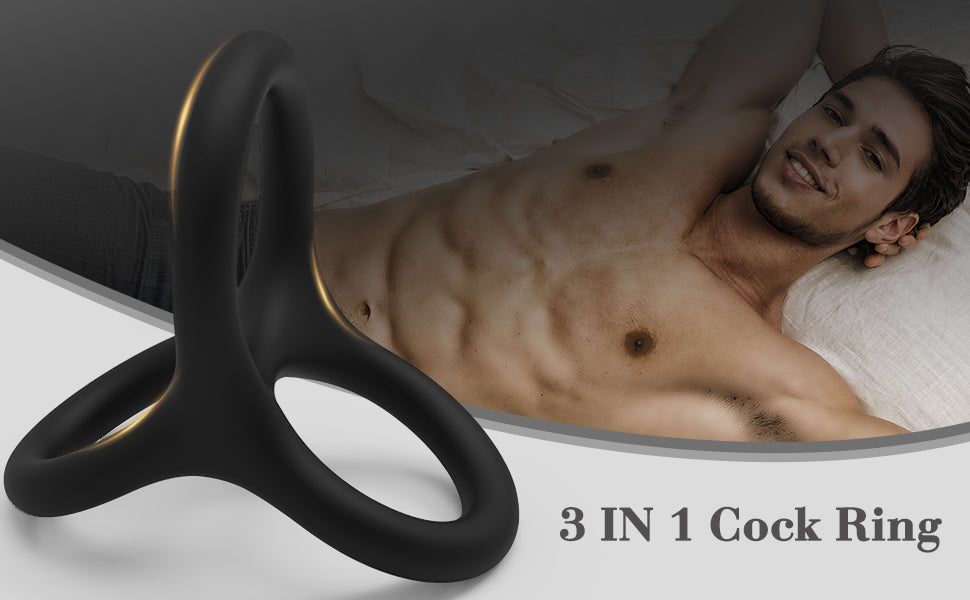 ✔ Penis ring, is particularly soft and elastic, which can be stretched a lot to get bigger and avoid the rings stuck into your big bro. New thick-design, more comfortable and more effective than thin designed penis ring male, doesn't cut into your skin like other rings can. You can feel how good quality it is when you touch the ring, it's velvety soft and silky
✔ Cock Ring for Erection will perfectly restrain your penis and testicles without pain. Testicular ring is attached to the bottom of your penis with the triangular part to limit blood return. Comfortably hold tight or extra-large testicles and it all helps to keep your cock pointing in the right place
✔ Since most sizes of cock ring on the market are a bit smaller, the size of our enlarged products won't hurt your penis and will help you build your self-confidence. This silicone cock ring extends the force area and makes it fit more comfortably, and fits for a different size that needs. You will be better than ever
✔ Slip the ring around the base of the penis to restrict the blood flow of your penis, which basically makes erections feel harder, and last longer. To help reduce and control premature ejaculation in order to prolong the sexual life time. Try to combine the different sizes of the cock ring and improve your endurance
✔ This cock ring will be shipped in private and discreet standard packaging. No any sex toy on the package. We provide after-sales service for up to one year, and solve your problem within 12 hours. If you have any questions, please feel free to contact us.