4 Thrusts 7 Vibrations Automatic Thrusting Waterproof Male Masturbator
Your privacy is incredibly important to us, and we understand that you might not want others to know what you ordered. This is why all of our parcels are hermetically sealed and 100% discreet, we will ship your order in a plain cardboard box with no reference to Paloqueth at all. On the outside of the box there are no pictures or text pointing to the content of the shipment.
Customers have the right to Refunds and replacements for damaged or defected products within 15 days after the delivered date.
Learn More
Lay back and relax, let the vibes soothe you!
This automatic male masturbator allows you to lie back and concentrate on your pleasure, as it will do all of the work for you. With its 7 vibrations modes & 4 thrusting actions, it will give you an unbelievable amount of pleasure without any effort. From light vibrations to intense thrusting, you will be blown away by unbelievable stimulation of this high-tech object, which is specially designed for male pleasure.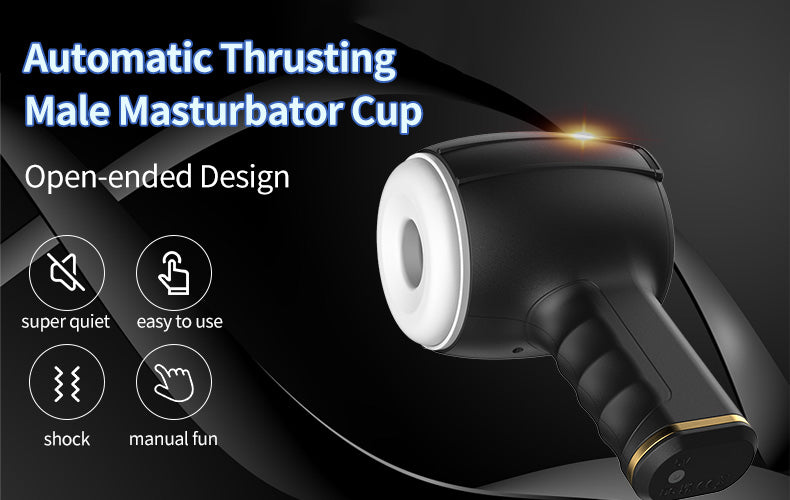 Real life thrusting and snug fit
This is definitely improved version and an upgrade compared to similar devices. Thanks to its soft, textured inner sleeve, the thrusting male masturbator delivers brand new sensations for next-level solo sessions. The sleeve in the middle is textured with stimulating bumps, for maximum comfort and sensations during use. It helps target the user's penile nerve endings too, making the sensations rival those of a female org*sm. This is very addictive.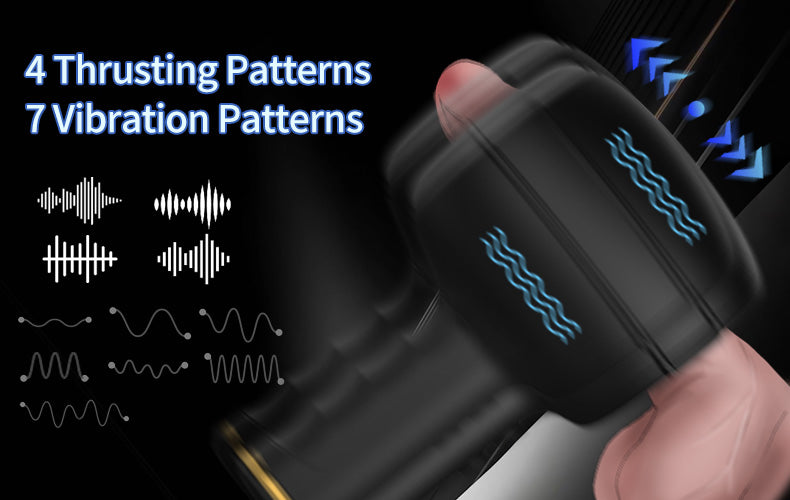 The sleek discreet design makes it easy to grip
The sleek design features two covers, which can be removed at any time to create a canal of penetration. With an internal length of 4 inches and a 1.75-inch internal diameter, it is the perfect fit for most pen*s sizes. No matter your length or girth, this automatic male stroker adult toy penetrates and grips quite well. Guys experience intense pulsations that penetrate the frenulum for a more satisfying climax – all without uncomfortable friction.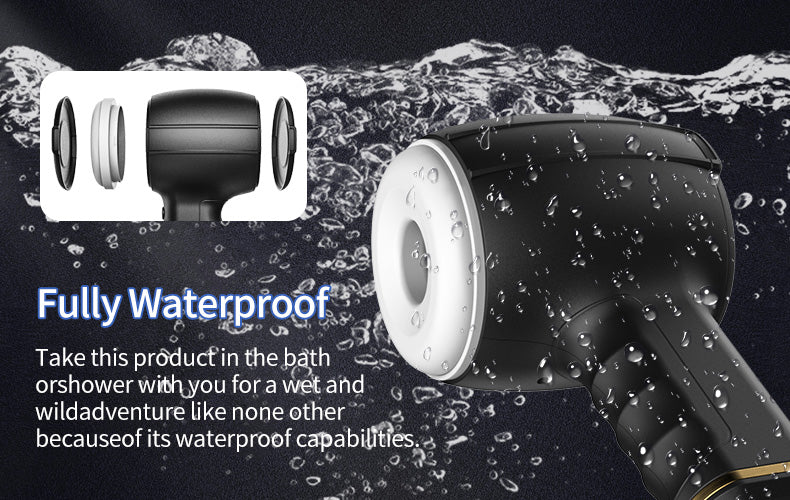 USB rechargeable, no need for batteries
Fully rechargeable via USB, the thrusting male masturbator powers up via an available USB port using the included cord. The blowjob sex machine takes about 2 hours to be fully charged and lasts for 50 minutes. Two simple activation buttons cue an impressive range of vibrating & thrusting options.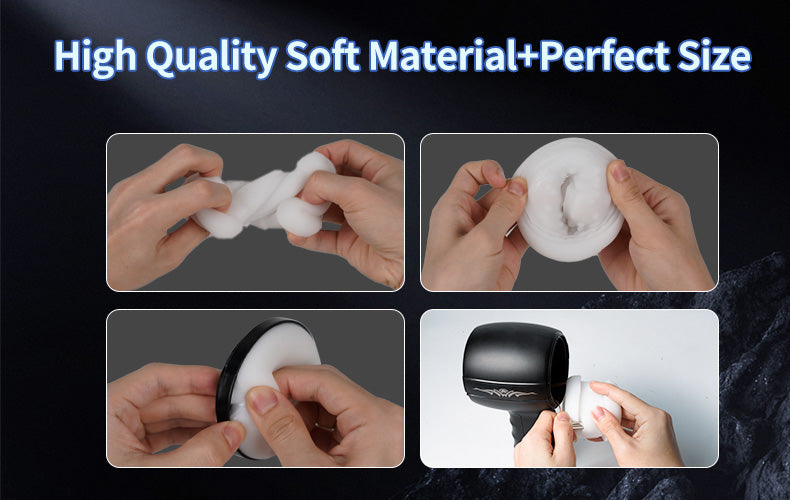 Sensational and easy to clean
You can take this compact and ergonomic male masturbator with you anywhere you go, for a little solo play in any situation. After applying some water-based lubricant to the canal, the morning wood slips in easily and has enough room to play. Once inside, the party grows to its full extend and is soon rounded off with a massive firework. Since the sleeve can be removed, the male masturbators cup is easy to clean as well.