HONEYBUNNY: All In One Penis Pump
Your privacy is incredibly important to us, and we understand that you might not want others to know what you ordered. This is why all of our parcels are hermetically sealed and 100% discreet, we will ship your order in a plain cardboard box with no reference to Paloqueth at all. On the outside of the box there are no pictures or text pointing to the content of the shipment.
Customers have the right to Refunds and replacements for damaged or defected products within 15 days after the delivered date.
Learn More
 
Slide your cock into the soft holes and let the powerful pumping action of your favorite cock pump coax you to harder, thicker, and longer lasting erections!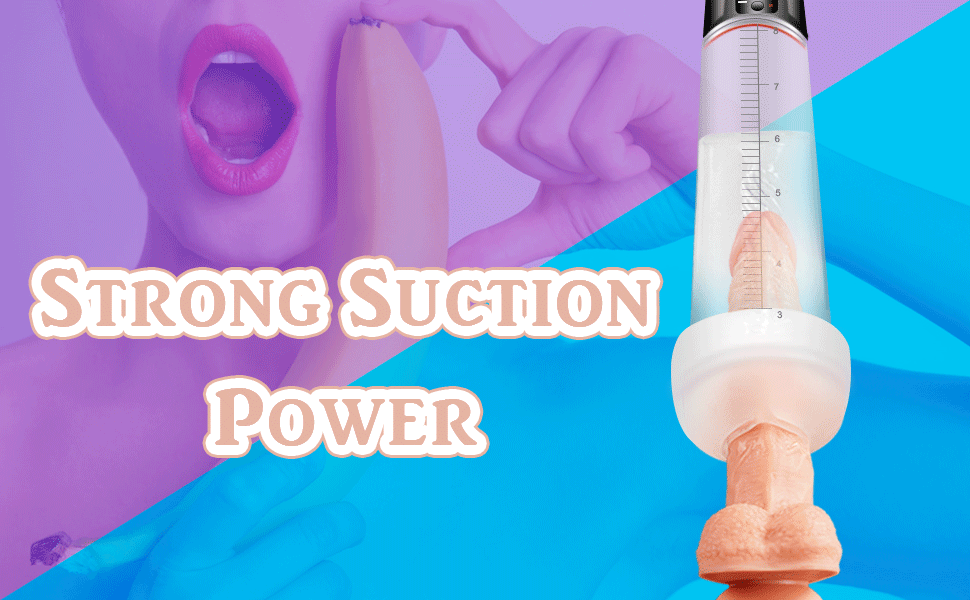 Penis pumps are designed to create a vacuum to improve blood flow to the penis that can help to create healthy, firm erections. This automatic and rechargeable suction pump takes the effort out of things by completing the action for you. Slip your penis into the chamber to create a seal around the base, keeping the testicles well away, lay back and enjoy as the 4 levels of suction get to work.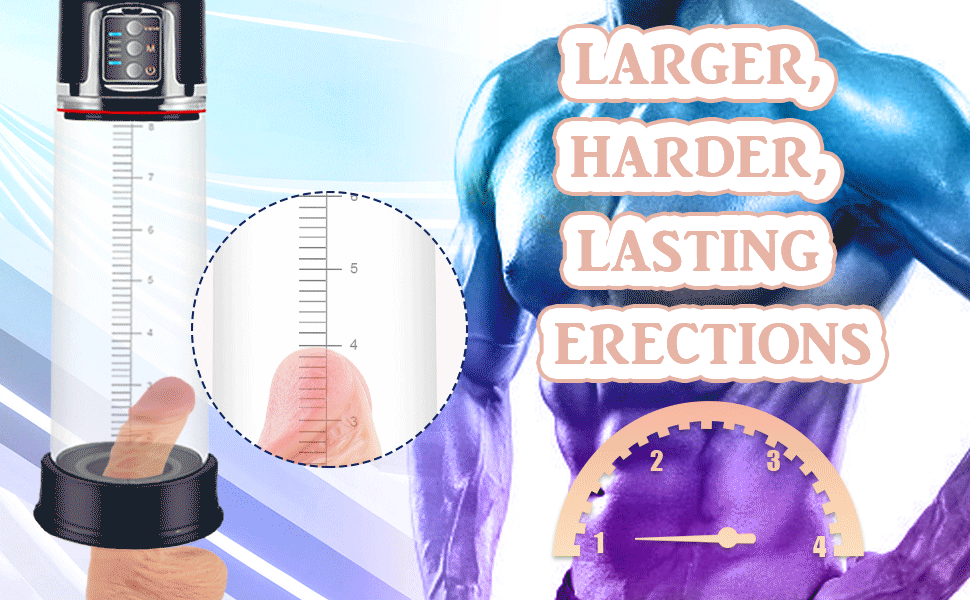 Penis pump help to improve your erections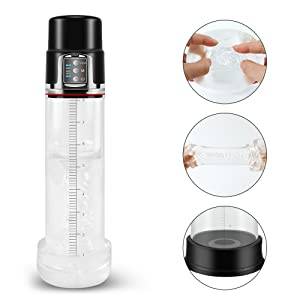 Versatile thick textured stroker sleeve

These ultra-realistic feeling sleeves add another layer of pleasure to your pumping action! Tight, stretchy, comfortable, these lifelike sleeves fit most pumps, and softly wrap around your cock for the most realistic sensations!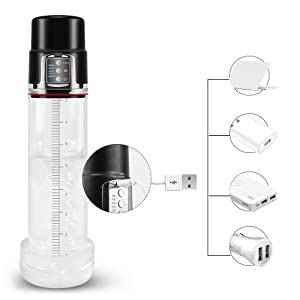 USB rechargeable for endless fun

Many pleasure items manufactured today are charged utilizing USB cable. In short, if you don't have an AC adapter, you'll need to plug this pleasure toy into a USB port. We recommend fully charging the device before first use in order to ensure maximum performance.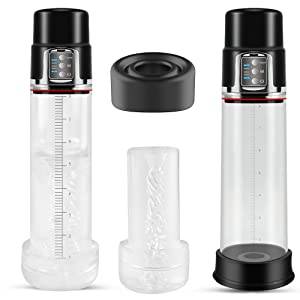 2 attachments for you to choose

This portable collection of pump toppers will transform this ordinary manhood pump into a combination masturbator and enlarging device as it comes with a black entry sleeve and an ultra-realistic feeling sleeve adds another layer of pleasure to your pumping action!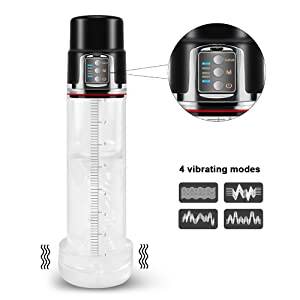 Easy to use auto-powered manhood pump

The easy-to-use, fully automatic design will have you on your way to the gains you crave in no time. Press the power button to activate the pressure. With 4 different levels to choose from, you can press the M button to work your way up to the most intense suction.