Your privacy is incredibly important to us, and we understand that you might not want others to know what you ordered. This is why all of our parcels are hermetically sealed and 100% discreet, we will ship your order in a plain cardboard box with no reference to Paloqueth at all. On the outside of the box there are no pictures or text pointing to the content of the shipment.
Customers have the right to Refunds and replacements for damaged or defected products within 15 days after the delivered date.
Learn More
Long Cylinder and Accurate Gauge
The transparent chamber with a measurement gauge allows you to track and control the pressure with every session. Measuring up to 12 inches, this pump has enough long 8.5 inches cylinder that gives you plenty of room for growth in bo directions!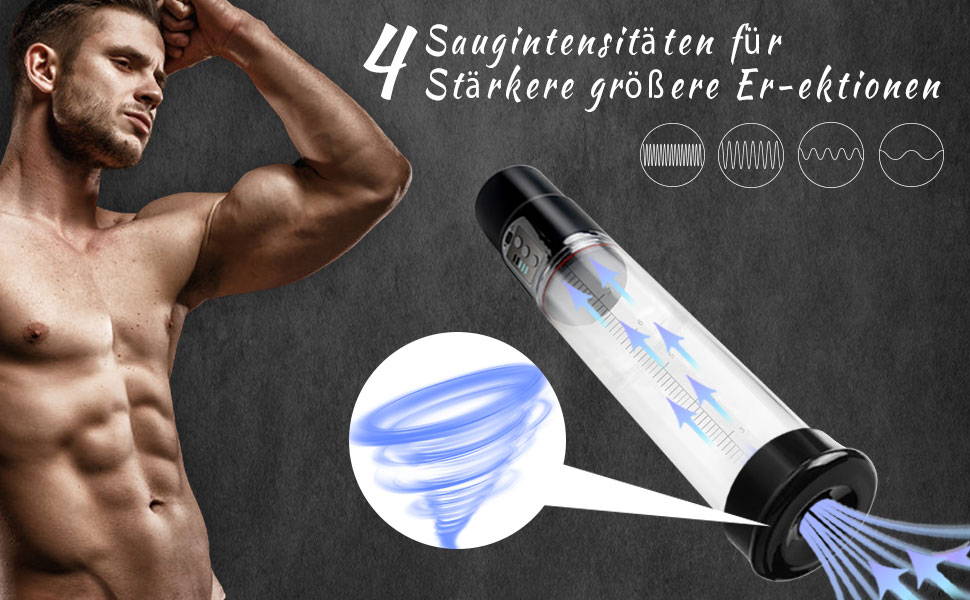 4 Different Suction Intensities
2 easy-press buttons operate the 4 suction intensities, while a third button acts as a quick-release valve. Maintain pressure for 10 minutes at a time for maximum effect. The soft sleeve forms a perfectly tight seal against the skin and creates a powerful vacuum inside the chamber.